Svetlana Barrett, FNP-C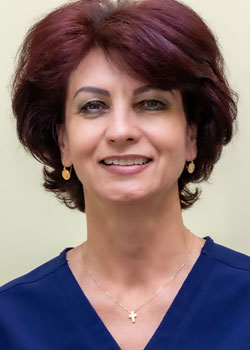 Svetlana received her Bachelor of Science in Nursing from Virginia Commonwealth University. She has practiced the art of nursing for over 10 years. She earned her Master of Science from Medical College of Virginia, Health and Science Division of Virginia Commonwealth University
Faith is an integral part of Svetlana's life. God is the reason she pursued a career in nursing. Svetlana approaches patient care holistically. She believes in positive thinking and does not shy away from laughter.
Svetlana was born and raised in Ukraine. She is a certified medical interpreter of the Russian language.
Outside of the practice, Svetlana enjoys spending time with her family. She enjoys traveling, hiking, and her latest passion, pickle ball.